How AI chatbots are redefining customer engagement?
What is driving customer engagement in the 21st century? How is customer service being revolutionized by artificial intelligence (AI) tools? And can AI chatbots really redefine customer engagement? These are just some of the questions this article will explore when looking at the current state of AI chatbots and their impact on customer engagement.
As customer expectations continue to rise, companies are striving to meet the increasingly demanding needs of customers. The majority of customers now expect personalized, rapid response times from customer service representatives. In fact, according to recent research from Forrester, 57% of customers expect responses to their inquiries within an hour, and 73% of customers expect to receive real-time customer service. Such high demands can quickly overwhelm staff, leaving them unable to keep up with tech-savvy customers.
AI chatbots offer a potential solution to these challenges, providing customers with instant access to basic information when they need it. While customer service representatives can often take more time to answer complicated questions, AI chatbots can respond quickly and accurately. By leveraging automated technologies, businesses can also optimize customer interactions, ensuring customers are always receiving the best possible customer service experience.
In this article, you will learn how AI chatbots are revolutionizing customer service, why companies are increasingly choosing to use AI chatbots to deliver customer engagement, the benefits of AI chatbots for businesses, and how AI chatbots are changing the face of customer service. We'll also look at the potential drawbacks of AI chatbots and how companies can mitigate these risks. Finally, we'll discuss what the future holds for AI chatbots and customer engagement.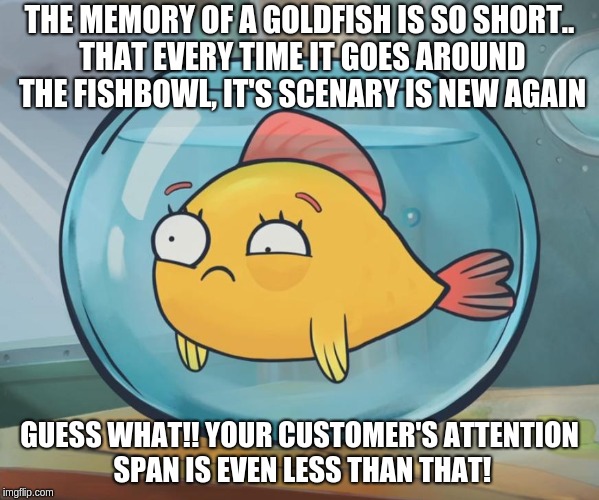 Definitions
AI chatbots are changing the way customers interact with companies. They provide customers with more efficient and personalized service by using data and machine learning algorithms. AI chatbots use natural language processing (NLP) to understand user input and generate responses. They can also learn from past conversations to become better at understanding customer needs. AI chatbots also use predictive technology to provide customized product and service recommendations to customers.
Some AI chatbots are virtual assistants that help customers with inquiries and other customer service tasks. They can assist with customer support, such as providing real-time answers to frequently asked questions or providing advice on specific products or services. They can also help customers find information about products and services, and complete purchases.
Other AI chatbots are used for marketing purposes. They can identify what customers are interested in and suggest products or services that may be of interest to them. AI chatbots can also be used to generate leads and convert leads into customers. This can help companies increase their customer base and drive more sales.
---
Artificial Intelligence Solutions
Top Artificial Intelligence Companies
---
AI chatbots can also be used for customer engagement. They can be used to solicit feedback from customers, such as surveys or polls, and use AI-powered sentiment analysis to measure customer sentiment. They can also work directly with customers, providing personalized recommendations, discounts, and other customer relationship-building activities. By providing a more personalized service, AI chatbots can help companies build better relationships with their customers.
Exploring the Evolving Power of AI Chatbots to Enhance Customer Engagement
Benefits of AI Chatbots for Customer Engagement
Chatbots powered by Artificial Intelligence (AI) are rapidly transforming customer engagement and are here to stay. AI chatbots are more capable of providing personalized customer service, thus increasing customer satisfaction. AI chatbots are programmed to hold conversations with customers and execute commands such as taking orders, helping with product purchases or providing technical support. Due to its automated nature, AI chatbot customer engagement offers a wide range of benefits:
Instant response: AI chatbots are available 24/7. As soon as a customer initiates a query, they will instantly respond, even in the middle of the night.
Increased product knowledge: AI chatbots are equipped with extensive product knowledge and are able to provide detailed information about a product or service.
Fast resolution of queries: AI chatbots can quickly answer customers' queries or direct customers to the right resources.
Reduced customer wait times: Customers do not need to wait for an available customer service representative to answer their queries as AI chatbots are available instantly.
AI Chatbot Quality Standards
For AI chatbots to effectively engage with customers, they must be able to understand customer queries, as well as provide accurate responses and advice. To ensure quality standards, the development of AI chatbots must adhere to best practices such as:
Regular monitoring: AI chatbots must be monitored regularly to ensure that their interactions with customers are of high quality.
Regular optimization: The performance of AI chatbots can be improved over time with updates and optimization.
Transparency: AI chatbot interactions must adhere to established standards and be transparent to customers.
Accuracy: AI chatbots must be able to interpret customer queries accurately and provide an appropriate response.
AI chatbots play an important role in customer engagement by enabling customers to get information quickly and easily. As AI chatbots become more advanced, they will continue to redefine the way customers interact with businesses. AI chatbot customer engagement is becoming the preferred method of customer engagement due to its automated nature and speed of resolution.
Unleashing Innovative Potential with AI-Powered Chatbot Technology
AI Chatbots and the Possibilities They Offer
Have you ever imagined having a virtual assistant that could help you with mundane tasks? With the introduction of AI chatbots, this has become a reality. AI chatbots are software tools that leverage artificial intelligence and natural language processing to engage with customers and automate various business tasks. They offer an efficient way for organizations to quickly and effectively interact with customers. But what makes AI chatbots so revolutionary?
Thought-provoking question: Could AI chatbots enhance customer engagement and reshape customer interaction?
The main problem to be addressed is how AI chatbots can be used to redefine customer engagement. AI chatbots help companies to provide fast and efficient customer support at a fraction of the cost of traditional customer support channels. AI chatbot systems can support conversation-level interactions through automated question-answering. This helps companies to respond to customer inquiries quickly and handle more customers in less time, resulting in improved customer satisfaction. Moreover, chatbots make it easy to integrate other services, such as surveys and ticket management services, to streamline customer engagement.
Best Practices for Leveraging AI Chatbot Technology
In order to reap the maximum value from AI chatbot systems, companies need to take advantage of best practices to create a seamless customer experience. It is important to provide an intuitive user interface and enable customers to easily find information. Companies need to integrate their existing systems with the AI chatbot AI so that the system is able to quickly source information and respond to customer queries in a timely manner. Companies also need to implement security measures to ensure the safety and confidentiality of customer data.
Companies should also measure the success of their AI chatbot systems to ensure that they are properly meeting customer needs and delivering value. Organizations should track customer feedback to evaluate how well their AI chatbot system is performing and make necessary tweaks to ensure optimal customer satisfaction. Additionally, they should use analytics tools to monitor key performance indicators and gain insights into customer behavior.
By leveraging AI chatbots, companies can create a customized and engaging customer experience. AI chatbots offer unprecedented opportunities for organizations to redefine customer engagement and foster deeper customer relationships. With proper implementation and diligent monitoring, companies can ensure that they are getting the most out of their AI-powered customer engagement tools.
The Changing Landscapes of Customer Interaction – Thanks to AI Chatbots
The New Customer Engagement
Today, customer experience is not only about being answered promptly; it is about creating a long lasting relationship that includes both empathy and useful products. With the advent of AI chatbots, customer engagement has been redefined, focusing on the customer journey to reach its full potential. But how can AI chatbots take customer engagement to the next level?
Thought-Provoking Questions
What makes AI chatbots a practical and efficient tool to help improve customer engagement? AI chatbots can aid businesses in proactively listening, understanding, and responding to consumers needs and preferences. By utilizing AI technology to process customer inquiries, responses can be delivered faster, more accurately, and at a higher scale than traditional customer service methods. Additionally, through the use of predictive analytics, chatbots can better anticipate customers' needs in the future.
The Main Problem
The main problem with AI chatbot implementations is their lack of personalization. Consumers are more likely to purchase a product or service from a company that demonstrates capabilities of forming relationships with them, versus ones that offer a cold, impersonal service. Thus, it is the responsibility of the chatbot developers to create a system that responds in a way that is both personalized and emotionally intelligent.
Discussion of Best Practices
To ease the process of forming relationships with customers, there are a few best practices that businesses should employ when implementing an AI chatbot system. For starters, businesses should test several AI chatbot models to get a better understanding of the customer's expectations and requirements. Additionally, businesses should develop an AI chatbot system that is constantly learning from customer interactions so that response accuracy and customer satisfaction can be improved. Lastly, businesses should integrate the AI chatbot system with existing customer relationship management systems to allow the chatbot to access the customer's data and personalize the interaction.
By following these best practices, businesses can create an AI chatbot system that will go a long way in redefining customer engagement, and ultimately, building customer loyalty and trust. By providing a more personalized and efficient customer service solution, businesses can increase their sales and satisfy their customer's needs.
Conclusion
Conclusion:
AI chatbots have revolutionized customer engagement, enabling businesses to connect with their customers in unprecedented ways. From providing on-demand customer support to understanding customer habits and preferences, AI chatbots are increasingly becoming a part of our daily lives. But do we understand the full implications of this technology? What does the future of customer engagement look like? Can AI chatbots truly replicate human interaction and provide real, meaningful customer engagement?
Many believe that this technology offers a lot of potential and that businesses can combine their existing customer-facing processes with AI-driven automated solutions to streamline their customer engagement. But there is more to be explored in terms of the ethics of how this technology is used and how its use might shape the future of customer engagement.
We are only starting to discover the power of AI-driven chatbots and their potential to revolutionize customer engagement. To stay up-to-date with the latest trends, subscribe to our blog and wait for new releases. Who knows what the future holds!
F.A.Q.
Q1: How can AI chatbots redefine customer engagement?
A1: AI chatbots can provide customers with a personalized experience, allowing them to ask questions and get quick and tailored responses. Additionally, AI chatbots can use customer interaction data to provide a more informed and relevant customer experience. Customers can benefit from faster response times and more comprehensive interactions with their desired company.
Q2: What kind of customer engagement can AI chatbots provide?
A2: AI chatbots can provide customers with assistance that's tailored to their needs, going beyond just answering frequently asked questions and providing more in-depth solutions. AI chatbots can also be used to provide feedback on the customer experience, as customers are able to interact directly with the AI bot in a natural, conversational manner.
Q3: How can AI chatbots create a better customer experience?
A3: AI chatbots create a more engaging customer experience by providing customers with quick and tailored responses. It allows customers to feel heard and makes them more likely to become repeat customers. Additionally, AI chatbots can leverage customer feedback in order to improve customer experience and inform the company's service.
Q4: What are the benefits of AI chatbots for businesses?
A4: AI chatbots can help businesses save money by reducing customer service costs and providing faster responses. Additionally, AI chatbots can allow businesses to gain feedback that can be used to understand customer needs better and improve customer satisfaction.
Q5: How can businesses use AI chatbots to stand out?
A5: AI chatbots can give businesses the edge over their competitors by providing customers with a more personalized and tailored experience. AI chatbots can also allow businesses to gain data and feedback that can be used to inform their services and create a better experience for customers.
What is driving customer engagement in the 21st century? How is customer service being revolutionized by artificial intelligence (AI) tools? And can AI chatbots really redefine customer engagement? These are just some of the questions this article will explore when looking at the current state of AI chatbots and their impact on customer engagement. As…