In the first post I ever wrote for The Gloss, I talked about how I was unable to get a gel manicure because my nails and skin were too sensitive. Also, I didn't really see the point in paying for something that I could easily do on my own. For a few month prior to that, I'd avoided nail salons, just to see what difference at-home manicures would make for my nails. It's been over a year since I got a professional manicure, and my nails have never looked better.
(Related: What Your Trademark Nail Polish Color Says About You)
Maybe it's more out of laziness or frugalness than anything else, but after having gone so long without having to pay for a manicure, I can't really see myself going back. My wallet is happier, my nail polish collection is bigger than ever, and believe it or not, my nails and hands look and feel 10 times better than they ever did when I got manicures all the time. Sure, it means that I need to take a little bit better care of my hands than I did when I had someone cleaning my cuticles and shaping my nails perfectly every couple of weeks, but I've also been able to get more creative with my nails and try new things. Most of all, it's turned me into a more low-maintenance girl in terms of beauty, which is a pretty awesome feeling.
(Related: These Photos Of Liam Hemsworth's Rainbow Colored Toenails Will Make You Fall In Love With Him)
Also, the past 12 months sans nail salon have given me the opportunity to experiment more and more with nail art, something I've always wanted to try my hand at (no pun intended). Here are some of the looks I've done so far:
This was my first nail art experiment that was more than just a solid-colored statement nail. I received a lot of compliments on this look (which felt awesome), so I decided to try some more!
No, I didn't go from zero to sixty in terms of talent—that's a nail tattoo. It's essentially a temporary tattoo for your nails. The only downside is that it was kind of impossible to get off. The plus side? I didn't have to go in to a salon and pay for someone to buff it off of me. So, lose-win, I guess?
(Related: Nude Nail Polish Shades For Any Skin Tone)
I called this one my "classy look," mostly because I thought the red glittery dots looked like crystals from far away.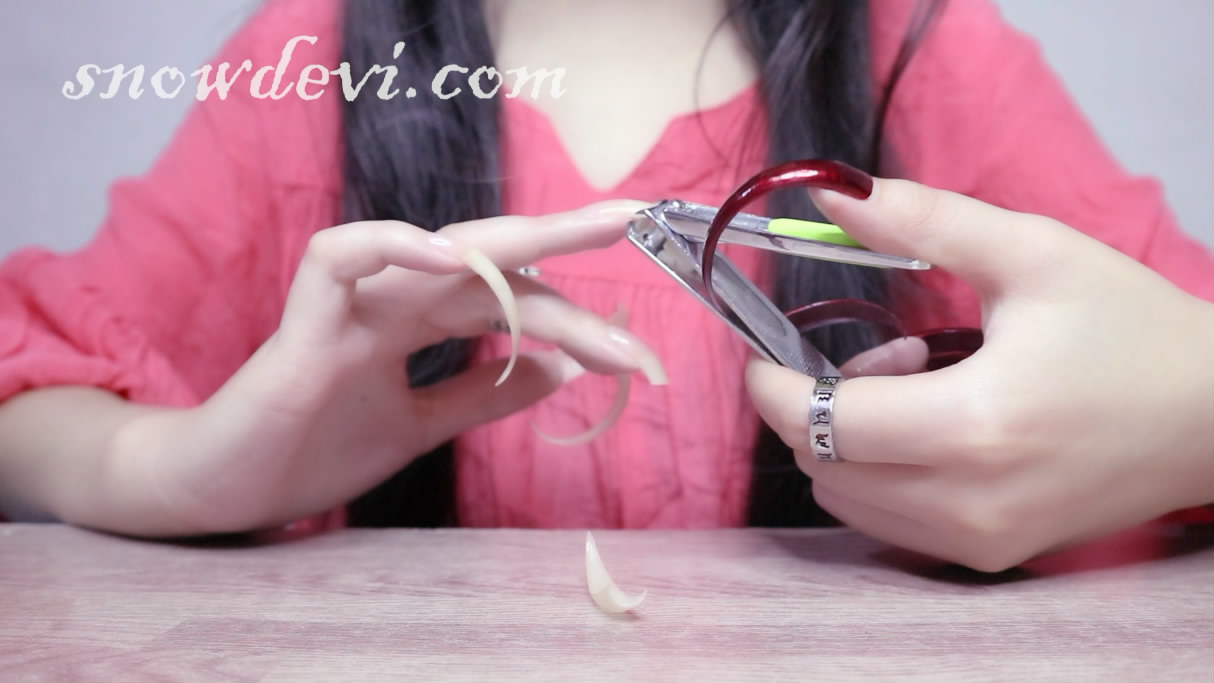 And this most recent look was actually for a nail art guide I did for one of my old internships. I meant to keep it on for just the day, because really, it's a little bananapants to walk around with a different design on every nail (with no designs at all on the other hand, just so we're all aware of how weird my hands looked for an abnormally long period of time). But laziness got the better of me, and I rocked this look for a solid three weeks.
So, there you have it. Going salon-free allowed me to unleash my creativity, and it's given me the opportunity to take long breaks between manicures without worrying about my manicurist shaming me for letting a little schmutz collect under my nails every now and again. Not having someone futz with my hands every couple of weeks have left my skin clearer, cleaner, and happier, and I couldn't be happier with the results of my lifestyle change.